Escon Primera, where we endeavor to create a Holistic World. A world that is free from stress. A world where healthy eating is a way of life. A world where peace of mind is a natural state of existence.

Escon Primera Is A Residential Project Which Is Constructed By Malwa Projects Pvt. Ltd.. These Are High Rise Residential Apartments Located On Airport Road Zirakpur, Thus, It Is Easily Accessible To All The Nearby Areas.

Malwa Projects Pvt. Ltd. is a prominent and renowned company that functions in the Real Estate industry. They are the Safest Builder of Tricity i.e. Fully Own Land Bank, Zero Loan Company, 45 Years of Experience in Construction, Single Owner, In House Construction.
3 BHK (1550 Sq. Ft.)
3 BHK + Staff (2250 Sq. Ft.)
Escon Primera, Zirakpur offers High Rise Apartments with perfect combination of contemporary architecture and features to provide comfortable living. Escon Primera is strategically located on Airport Road and is a well-planned project. It has already built 35000 sq ft Club House 4 star Category with World Class Amenities.
Key Highlights:
• First Project of Zirakpur being built with Mivan Technology.
• Inspired and Holistic Living at the Most Preferred Location of PR-7 International Airport Road, Zirakpur.
• Only project with Highway Entrance with 4 Gates.
• Ample of Car Parking i.e. Each Flat has 2 Covered Car Parking With E- Vehicle Charging Station
• 4-5 Acres of Green Area of Plot.
• Smart Lifts with High Speed, Gear Less Technology, Seismic Sensor, ARD system.
• 2 Stair Case in Each tower.

More Products/Services
flats in zirakpur
3bhk flats in zirakpur
luxury flats in zirakpur
flats at airport road zirakpur
mivan based flats in zirakpur
4 bhk flats in zirakpur
luxury apartments in zirakpur
mivan based apartments in zirakpur
escon primera zirakpur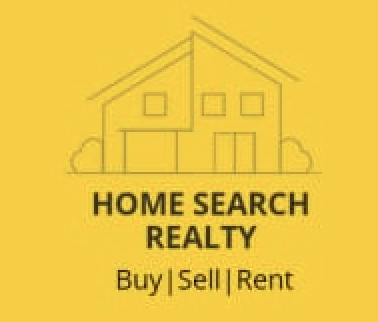 Jatin Gera
+(91)-9876310011
+(91)-
105, Green Valley Towers, Orvis Grand



Welcome To Escon Primeria At Zirakpur Come home to Escon Primera, a sprawling 21-acre residential project on airport road that's a testament to luxury and style. Our 2, 3 & 3+1 BHK apartments are meticulously crafted to offer a harmonious blend of aesthetics and functionality. With a host of world-class amenities and a secure gated environment, Escon Primera is the perfect haven for those seeking a life of comfort and convenience. Experience exceptional living in our beautifully designed sample homes. With quality craftsmanship and thoughtful design, our homes cater to your every need. Explore endless options in a range of sizes and layouts, and find your perfect home that suits your unique style and taste.
Customer Reviews
G
By - Guest on Oct 12, 2023
G
By - Guest on Oct 12, 2023
G
By - Guest on Oct 12, 2023
G
By - Guest on Oct 12, 2023
G
By - Guest on Oct 12, 2023
G
By - Guest on Oct 12, 2023
G
By - Guest on Oct 12, 2023
G
By - Guest on Oct 12, 2023
G
By - Guest on Oct 12, 2023
G
By - Guest on Oct 12, 2023
G
By - Guest on Oct 12, 2023
G
By - Guest on Oct 12, 2023