![CDATA[YII-BLOCK-HEAD]]> <![CDATA[YII-BLOCK-BODY-BEGIN]]>

905 66666 15
2/3/4 Bhk In Uptown Skylla, Zirakpur
Dc Properties
Patiala Road
The Eminence – Maintenance and High Standards of Post Possession Living
The Eminence was a massive success. One of the most premium living environments in Zirakpur, After a Successfully Delivery of The Eminence on NH22 Now we are coming up On PR7 200Feet wide Airport Higway Aerocity Road. Uptown Skylla offering high-end living and maintaining highest standards of quality, resilience, and environmental sustainability.
Great Amenities
Three Approaches –PR7 road, Nh22 and Mohali
One-of-its-kind project that can boast of *2 Mix Land Use( Commercial Showrooms and Residencial* )
12000sq/ft Club one of the Biggest in the region
Large central greens and multiple themed green areas
The longest unhindered Half a kilometre walking track
Prayer circle, Gaming Zone basketball court, open gym, Bedminton Court, Basketball Court.
Pre School site and Convenience shops
Superior Design and Planning
Basement development gives a premium look
Built on a level to ensure no water logging
Every Flat is a Corner Flat
Bedrooms with complete privacy
French windows for better sunlight & ventilation
Only Two Flats On One floor
Fire resistant and Low smoke wires
@ Double Hight Lobby For Visitors
@ 65% Green and Open Area.
About Dc Properties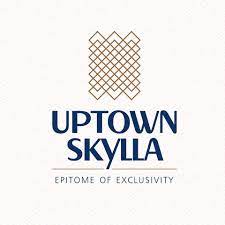 Dinesh Kumar

+(91)-9876872162

+(91)-7018545212

Patiala Road




Offering 2/3 BHK Luxury units, Uptown Skylla is situated in the heart of the city, directly located on PR 7, 200 ft. Airport Road, Uptown Skylla's strategic location ensures that your all daily or immediate needs are met at the earliest. Being close to education centres, health care facilities, banks and much more, you are sorted on different aspects of everyday life. Each luxury unit has its private balcony that offers some of the best views of Zirakpur's iconic skyline.

Lush green parkland at your doorstep.
Boosting of ample green area, Uptown Skylla is where true tranquility lies. As soon as you step inside the impressive gates, the garden area will welcome you with open arms. Every morning or evening, you can make most the running track that cuts through the park. This will ensure that you breathe fresh air while working out. The sitting area makes a perfect setting for the elderly. The fountain place and water bodies offer peace to the soul and mind. You can also make most of the amphitheatre to celebrate big and small moments of life.

<![CDATA[YII-BLOCK-BODY-END]]>