Shaglow Beauty Salon
36,37 Thakurdwara Market, Modern Housing Complex, Mani Majra
Shaglow Beauty Salon, opened in Mani Majra with the aim of providing the best services not only in hair and skin but also in bridal makeup and other professional needs.
Our Latest Package Details :
Package -1 (Rs 3499)
Threading, Bleach, Facial Aroma, Manicure&Pedicure, Hair Spa & Bikni Wax
Small Package (Rs 1399)
Threading, Bleach, Waxing & Cleanup.
Delux Package (Rs 6899-8000)
Threading, Cherly Bleach, Shaglow Special Facial, Full Waxing (Rica), Bikni Wax (Rica), Matrix Hair Spa any growth & Manicure-Pedicure Polishing
Diamond Package (Rs 8075-9550)
Threading, Oxydom Bleach (Front & Back), Facial as per Skin Tone (Blemishing, Dead Skin), Full Rica Waxing, Bikni Waxing, Hair Spa (Vaseline) any growth & Body Polishing.
Small Packages (Rs 1299)
Full Body Was (Normal)
Full Body Bleach (Fruits)
Rs 999
Threading-Side locks
Waxing
Bikni Wax
Rs 2150
Bleach
Facial
Manicure-Pedicure(Detan)
More Products/Services
Shaglow Salon in Chandigarh
Best Salon in Chandigarh
Best Beauty Salon in Mani Majra
Best Spa Center in Mani Majra
Professional Beauty Salon in Chandigarh
Bridal Salon In Chandigarh
Bridal Stylish Makeup Salon in Chandigarh
Beat Beauty Parlour in Mani Majra
Women Beauty Parlours in Mani Majra.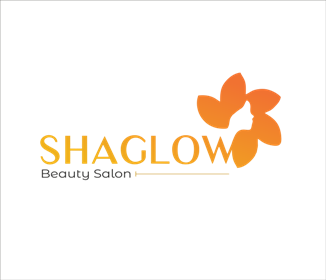 Shaglow Beauty Salon
+(91)-9417578682
+(91)-
36,37 Thakurdwara Market, Modern Housing Complex, Mani Majra



About Shaglow Beauty Salon
---
The fore front of the salon industry in Northern India, pioneering the professional Experts and exceeding all industry standards to make expertise available on a large scale. The company has evolved over the years by constantly updating its stylists with new techniques and styles, keeping pace with the ever-growing trends in the global market.
At the Shaglow Salon we combine the most modern technology with the highest quality products and provide you high-class international level services.We Use Latest brands like lotus Professional, schwarzkopf,o3 . We listen to our clients with an open mind and enthusiasm help them discover the particular quirks and strength of their hair, Skin & Makeup and together bring out the best in them.
Why Choose Us
We at Shaglow Salon, Chandigarh believe in the power of a great hair cut to instantly transform your look and make you look and feel gorgeous. Our hair stylists are trained expertly to give you that perfect hair cut.
At Shaglow Salon, our experts help you de-stress by nurturing your skin we provide a top class makeup.
Our well-established team of beauty and skin care experts have been in the personal appearance segment.
Helping you regain a natural glow on your special day.We are committed to provide healthy make up service
Hair and body with the care it needs.
Our Bridal Stylish Makeup service will be classic, elegant & stylish. We ensure to make you look at your best.
Customer Reviews
G
awesome services...
By - Guest on Nov 16, 2019
G
Provide best' service for Ur hair...!!! Just love their work
By - Guest on Nov 16, 2019
G
Nice place...reasonable rates quick and good service
By - Guest on Nov 16, 2019
G
Best for beauty services.
By - Guest on Nov 16, 2019
G
Best salon ever! Lovely place, very accomodating to the customers, prices are reasonable, great services to the extent that they will make you look the most beautiful girl in town! :) Surely you will be satisfied with the outcome! :)
By - Guest on Nov 16, 2019
G
Amazing service provided on a very competitive price in the city.
By - Guest on Nov 16, 2019